Team Xecuter arbeitet derzeit an einer All In One Lösung für Glitch und JTAG Konsolen.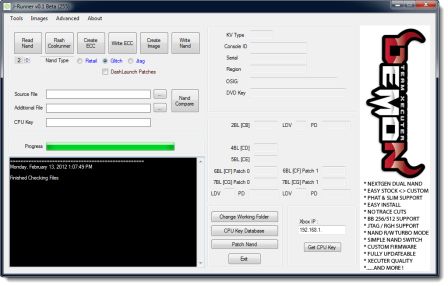 Mit J-Runner wird es möglich, den NAND von Xbox 360 Konsolen auszulesen, den Coolrunner Glitch Chip
zu flashen und alle weiteren Schritte hin zum JTAG und Glitch zu machen. Mit dabei ist auch eine CPU
Key Database und die Möglichkeit den CPU Key über die IP Adresse der Konsole die sich im Xell
befindet auszulesen.
Derzeit gibt es leider noch keine offiziellen Angaben zum Release Zeitpunkt, man muss sich also
noch etwas gedulden.
In the meantime Xecuter has welcomed several new colleagues on to the team due to the
current massive workload. Current projects include the 1175 fw, Xenon RGH, Corona RGH & 6752 CB
along with several new hardware projects.There will be many surprises in store over the next few
weeks.
Quelle
Post was edited 2 times, last by bseppo ().