TEAM

RE

BUG

veröffentlicht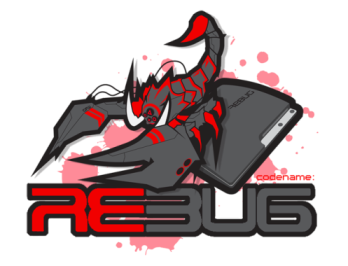 die

RE

BUG

4.80.1

REX / D-REX

Cobra

7.3
mit neuer

TOOL

BOX

v02.02.10


und integriertem webMAN MOD v1.43.28 REBUG EDITION



Neuerungen seit der 4.78.2:
Update zur Systemstabilität
(Siehe auch PS3 System Update v4.80 verfügbar )
Möglichkeit zur Aktivierung der Host Informationen im XMB für den DEX Modus
(DEX Nutzer können nun die Host Informationen bei Bedarf im XMB anzeigen lassen)
webMAN MOD 1.43.28
(Unterstützung für 4.80 CFWs hinzugefügt)
Icons für "CFW-Settings" im In-Game Menü hinzugefügt
(Richtige/Eigene Icons für "CFW-Settings")
alle Neuerungen zur Rebug Rex 4.80.1 findet ihr wie immer direkt beim Team Rebug, rebug.me/
Die Downloadlinks gibt es auch wie immer direkt bei rebug.me
Hier geht es zum [SUPPORT] REBUG CFW Edition`s
Hier findet ihr die Infos zum PS2Launcher, Eid Root Key Dump und der CEX zu DEX Umschaltung
[RELEASE] REBUG 4.65.2 COBRA Edition 7.0.3 + TOOLBOX v02.02.02
Bitte nutzt für PS2 Spiele jetzt den neusten PS2Launcher v1.01
psXtools.de wünscht euch viel Spass mit der neusten Rebug CFW, bei Fragen stehen wir euch jederzeit gerne zur Verfügung
Wie immer ist die
REBUG REX für alle normalen PS3s die man im Laden kauft
und die
REBUG D-Rex für Debug/Test PS3 Konsolen.
Wenn ihr spenden möchtet, Bitte gehe zu PayPal und sende die Spenden an diese E-Mail-Adresse:
thankyou@rebug.me
oder besuche
rebug.me
Enjoy
~Codename: REBUG Team.
Codename: REBUG Team Members:
** Cyberskunk ** ** Evilsperm ** ** Joonie ** ** Habib ** ** Abkarino **– Without them this version of Rebug would never exist.
These are some very talented developers so please show them the same respect you have shown us over the years.
Codename: REBUG would like to thank:
graf_chokolo (as always) and The Three Musketeers for the work they have done in the past and (hopefully) future.
Big thanks to:
naehrwert – For scetool (its elf compression played a big part in 4.21.1)
deank – Helping us get the Rebug Toolbox up and running, and Webman
Sandungas, bitsbubba, devil303, aldostools, m@tsumot0, haxxxen and littlebalup – Webman MOD and XMB modification
***for the latest / full version of webMAN MOD, please follow this thread***
NzV – PS3MAPI
mysis – CINAVIA, VSH , PRX module reversing
Kw – PSNpatch
EvilNAT– help with LV1/LV2 reversing
Metion– Updated rebug artwork in rco
#casabonita –– Where all the cool stuff being developed! the hometown of mysis and his minions!
Our BIGGEST thanks:
flatz – Helping with the OtherOS testing and well… You know what you did..
Rebug Scorpion Artwork:
by blastleaf –
blastleaf@gmail.com
Rebug Customised Font:
by @GDcooya