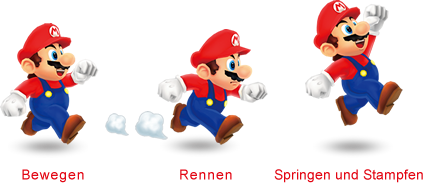 Als im März 2011 der Nintendo 3DS in den Läden stand, verkaufte sich dieser nur schleppend. Die Nintendo-Fans erwarteten einen neuen Mario- oder Zelda-Titel, doch diese bekamen sie erst später geboten. Auch mit The Legend of Zelda: Ocarina of Time 3D, das im Juni erschien, veränderten sich die Verkaufszahlen nicht stark. Erst als man eine drastische Preissenkung im August bekannt gab, stieg der Handheld an die Spitze der Hardware-Charts. Wenige Monate danach erschien dann endlich das neuste 3D-Jump'n'Run namens Super Mario 3D Land.
Der besagte Mario-Titel ging weltweit über 5 Millionen Mal über die Ladentheke und ist somit das meistverkaufte 3DS-Spiel. An zweiter Stelle steht der siebte Teil der Mario Kart Serie, Mario Kart 7, mit über 4 Millionen Einheiten. Mit knappen 3 Millionen Exemplaren erhält das Remake des Nintendo 64-Hits The Legend of Zelda: Ocarina of Time 3D den Bronzepokal in der Rangliste. Insgesamt verkaufte sich der Nintendo 3DS über 15,6 Millionen Mal, und das weltweit.
Ebenfalls bekommt der Handheld ein neues Mario-Jump'n'Run spendiert, wie man heute vom Investorentreffen bekannt gab. Es soll bereits im nächsten Geschäftsjahr veröffentlicht werden und die klassische 2D-Action wie in New Super Mario Bros. repräsentieren.
Quelle: nintendo-online.de