Der Developer Rinnegatamane hat den Port des Games HexenII für eure HENkaku/taiHEN gehackte Playstation Vita auf Version 1.1 geupdatet.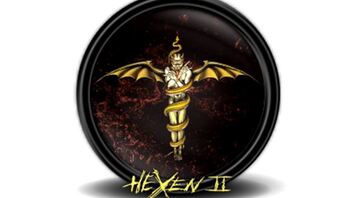 In dieser Version läuft der Sound vernünftig, die Steuerung wurde überarbeitet und es soll eine stabile Framerate haben.

Changelog:

Rebinded menu controls to a more natural style (vitaQuake configuration).
Fixed CDAudio playback, now works as inteded.
Fixed Controller Vibration effect calibration on PSTV. Now works as inteded.
Now CDAudio tracks can be provided even with standard filenames (casa1, casa2, etc...)
Optimized rendering code, slight frameboost as result.


Installation:
- Installiert die .vpk aus dem Download einfach über die Molekular/ VItaShell
- ladet euch die Gamedaten herunter und entpackt diese nach ux0:/
- ihr benötigt außerdem den Data1 Ordner des Originalspiels, dieser muss nach ux0:/data/Hexen II
- wenn ihr auch das "Portal of Praveus" spielen möchtet müssen die Portalordner nach ux0:/data/Hexen II
Download: http://rinnegatamante.it/site/
Mirror: HexenII.vpk https://mega.nz/#!zAZgDTzK!yZ50p7lLSFAlhydfwFvqFC4wUTAwlApPdUZdgmWKrrs Data-Ordner: https://mega.nz/#!HMwhAaqC!tPmMXElBdAohngrzR4JafwIrrpFPapTawt1enkeWzvQ (die weiteren Gamedatas müsst ihr euch wegen (C) selbst über google suchen)
Source: http://wololo.net/talk/viewtopic.php?p=417296#p417296 via http://www.psx-place.com/threa…framerate-controls.13039/
Changelog: