Das Team "Vantage" hat auf thetechgame.com das erste XBox One Savegame Modding Tool released!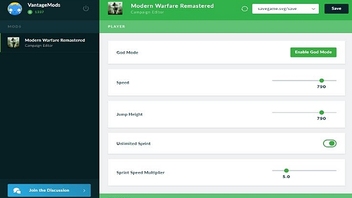 Mit diesem Windows-Tools soll es möglich sein sein COD Modern Warfare Remastered Savegame für die Single Player Kampagne zu modden wie z.B. God Mode oder hohe Sprünge. Und das angeblich ohne USB Stick (ob das über Netzwerk geht? ich weis es nicht)
Auch wenn es angeblich bereits seit längerem solche Tools geben soll ist dieses das erste, welches public released worden ist. Sehr interessant hierbei ist die Tatsache dass Vintage es offensichtlich geschafft haben die Verschlüsselung zu knacken bzw. gültig wieder herzustellen.
Für die nahe Zukunft sind Modding-Tools für weitere Games wie Black Ops 3, Forza, and Gears of War angekündigt, ebenso wie ein Storage Explorer!
Hier noch ein Video:


Wie es bei der XBox One mit einer etwaigen Banngefahr wegen Savegamemodding aussieht ist natürlich noch nicht bekannt - also wer sehr vorsichtig sein möchte sollte dieses Tool ggf. nicht benutzen.

Quelle: https://www.thetechgame.com/Ne…vailable-to-download.html via http://wololo.net/2017/06/14/x…me-modding-tool-released/

Download: https://www.thetechgame.com/Downloads/id=34886/vantage-xbox-one-mod-tool.html
Mirror: https://mega.nz/#!LYwEDQzI!XA7RgNestTQmx5WDxwWaOapoA-GjDPpB9Az24WI_7RE[/b][/size][size=12][b][size=10][/size][/b][/size]