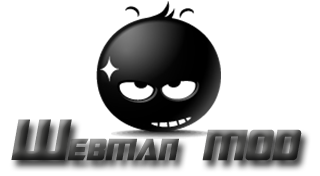 Kompatibel mit Cobra CFW 4.21/4.46/4.53/4.55/4.65/4.66/4.70/4.75/4.76/4.78/4.80/4.81/4.82
und mit normalen CFW bis 4.82 und dem VSH PRX Loader by user .
by aldostools, Matsumot0 & NzV
Thanks to: Estwald, Joonie, Habib, deank, u$er & Cobra Team
die
boot_plugins.txt
und die
webftp_server.sprx
kommen in
/dev_hdd0/
in der
boot_plugins.txt
wird das Plugin mit Pfad eingetragen, Beispiel:
/dev_hdd0/webftp_server.sprx
bei der Rebug-Cobra kommt die
webftp_server.sprx
in
dev_blind/vsh/module
die category_game.xml findet man wenn benötigt in /dev_blind/vsh/resource/explore/xmb/
neuere webMAN Updates installieren sich selber bei der Rebug Cobra
man sollte dazu den webMAN toggler in der Rebug toolbox deaktivieren,
dann das webMAN Update installieren.
der webMAN toggler wird dabei automatisch wieder aktiviert
soll das vsh Menü mit installiert werden, muss man beim starten des updaters die
gedrückt halten
das vsh Menü startet man mit
webMAN MOD 1.47.09

Multi 23

:

+ VSH Menu
Lite
is english only and has the basic features (except support for ps3netsrv) + external gameDATA + REMOVE_SYSCALLS
Standard
version (without holding any button) has all lite features + languages + ps3netsrv client + all standard features (FIX_GAME + VIDEO REC + BDVD_REGION + VIRTUAL_PAD + GET_KLICENSEE + SPOOF_CONSOLEID, etc.)
Full
has all the standard features + XMB_SCREENSHOT + CUSTOM_COMBO + NET3NET4 + PS3NET_SERVER + SWAP_KERNEL + SYS_BGM.
psx-place.com/threads/webman-m…-commands.1508/#post-9942
github.com/NzV
github.com/Matsumot0
github.com/aldostools/webMAN-MOD/releases
Dieser Beitrag wurde bereits 2 mal editiert, zuletzt von Chipwelt () aus folgendem Grund: webMAN MOD 1.47.05